Mini + Petit Vegan Leather Portable Mats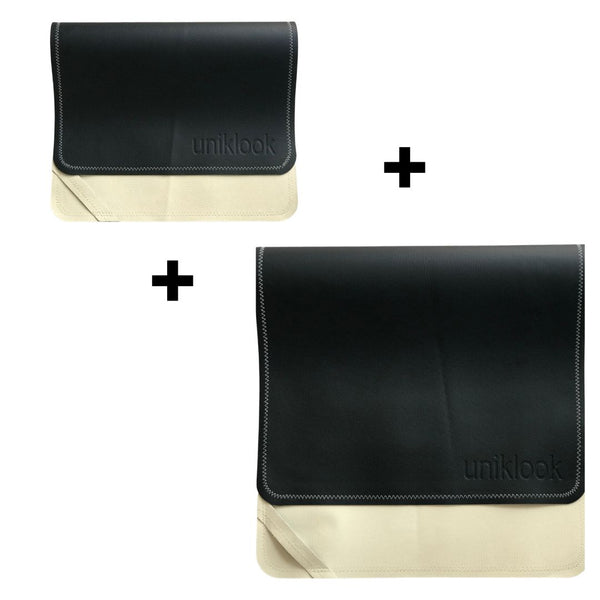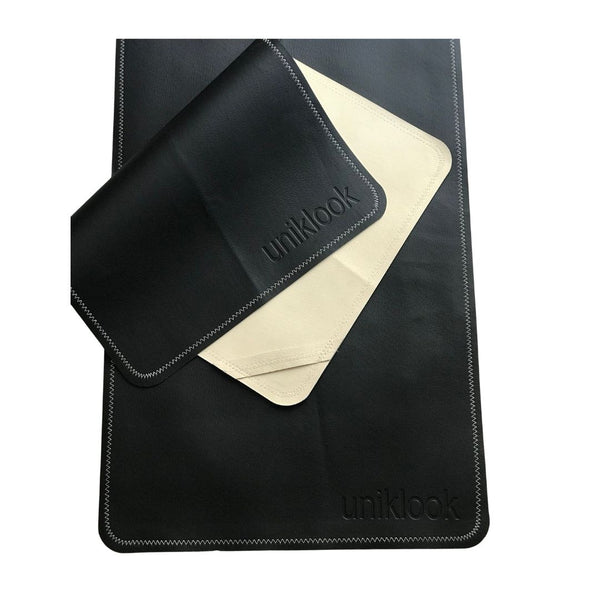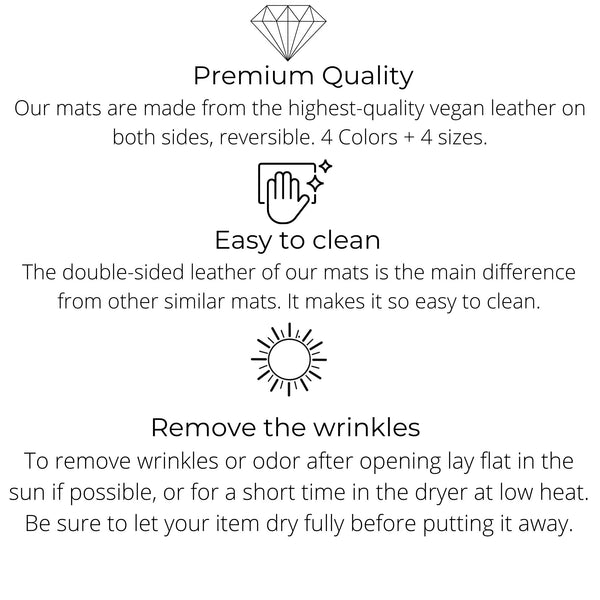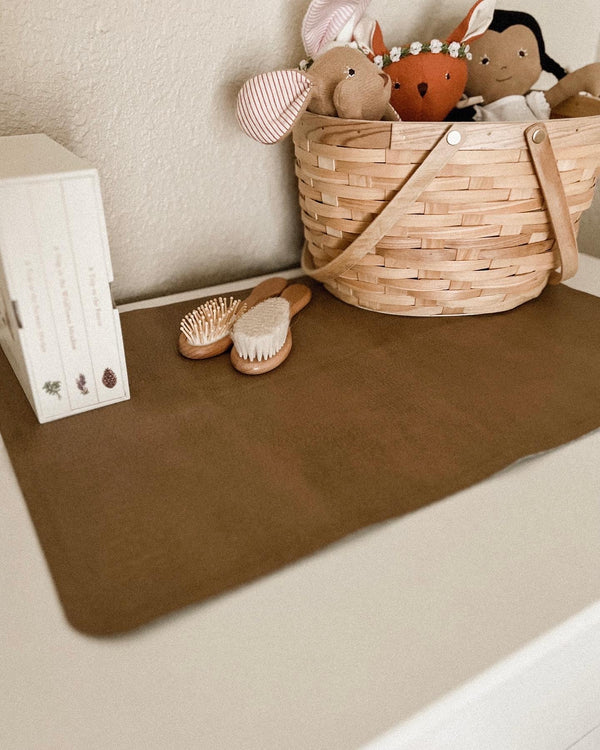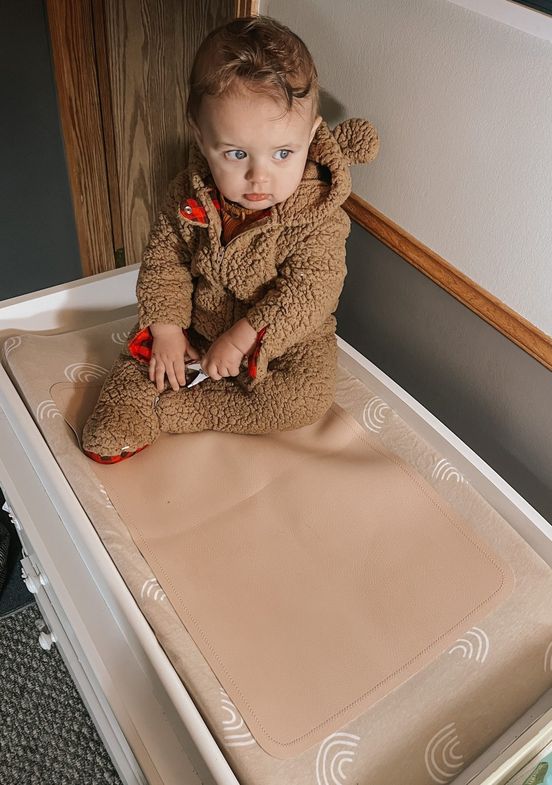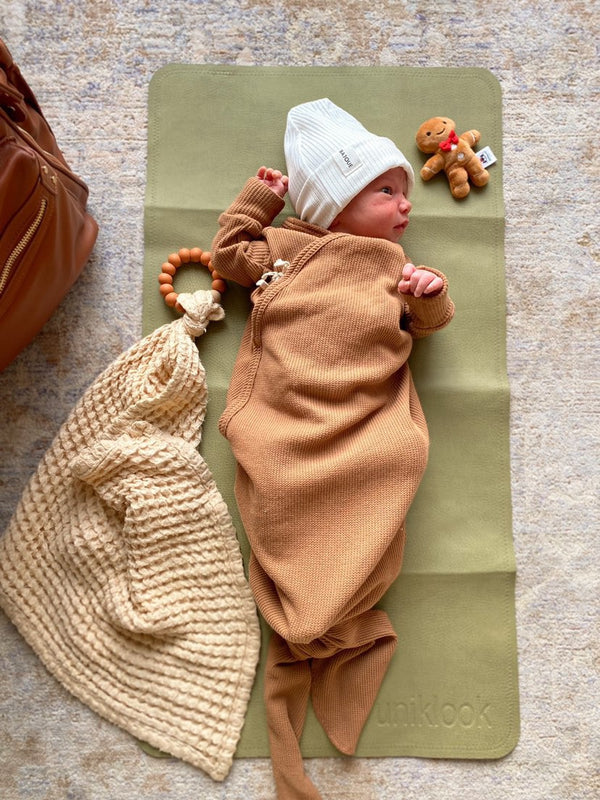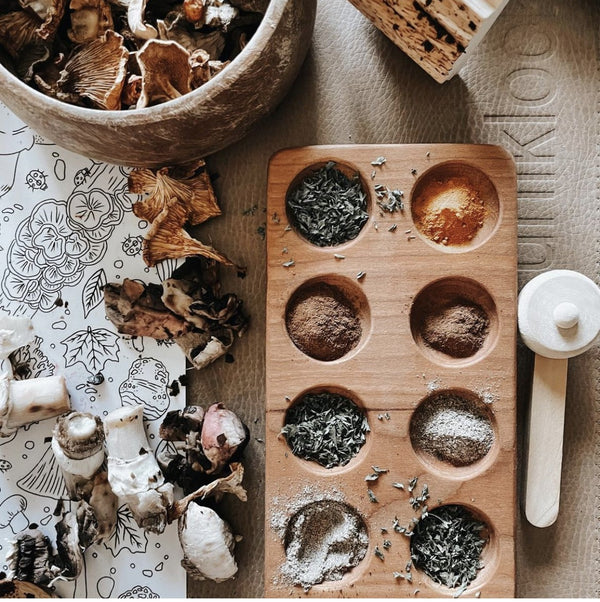 Bundle up ! You will use those mats for years to come. Multipurpose soft as real leather, waterproof and washable on both sides. Reversible, with leather on both sides, not like other leather mats that only have leather on one side.  
You can mix colors or the same color. Make sure to specify it at checkout.
Multifunctional double-sided vegan leather mat. 
4"x22" + 16"X30" | Zigzag stitching | Choose from 4 colors available
Perfect as a changing mat, pet mat, craft mat, cooking mat, placemat, desk mat, play mat...
Foldable for easy transportation and storage.
Wipeable and water-resistant. Wash with a wet cloth. 
Free of toxins, PVC, phthalates, and lead. CPSIA compliant. Our mats contain no animal byproducts. Ethically and responsibly made.