Leather | 14"x22" | off white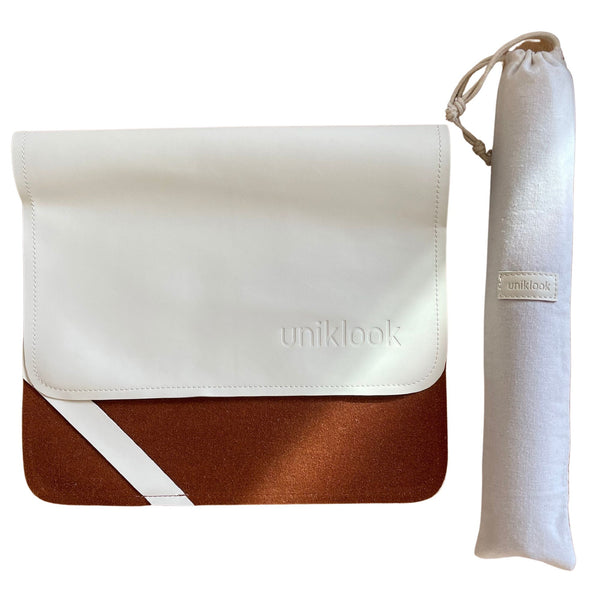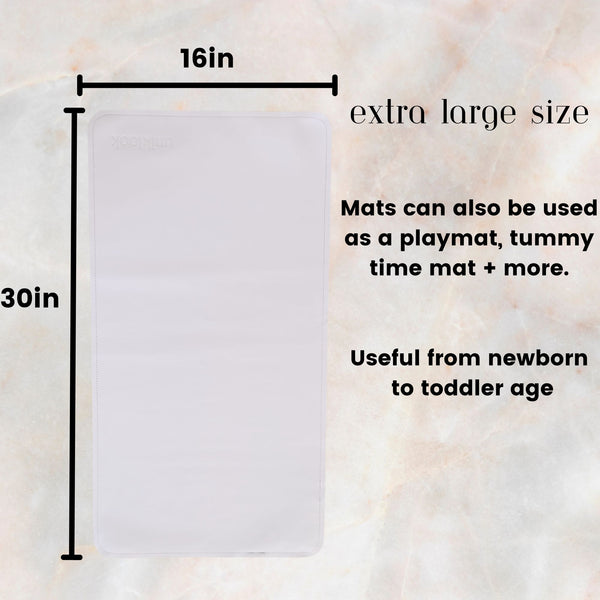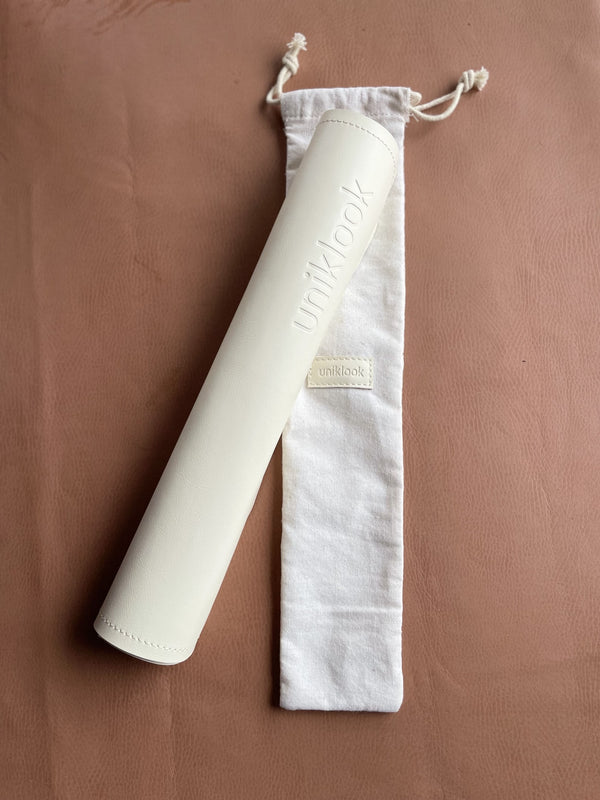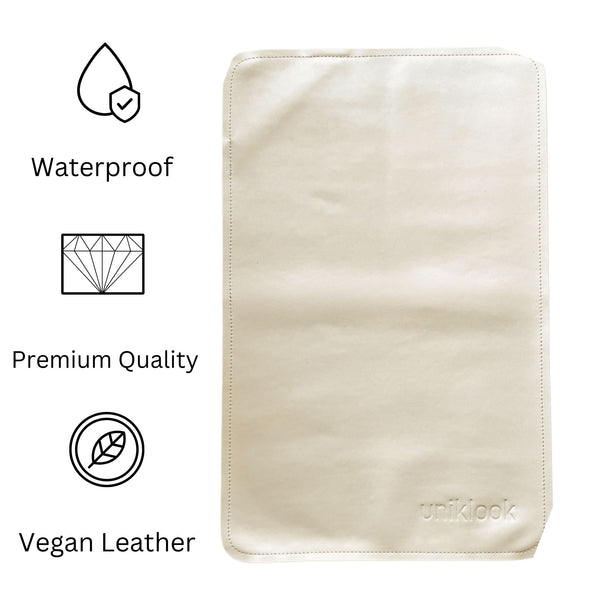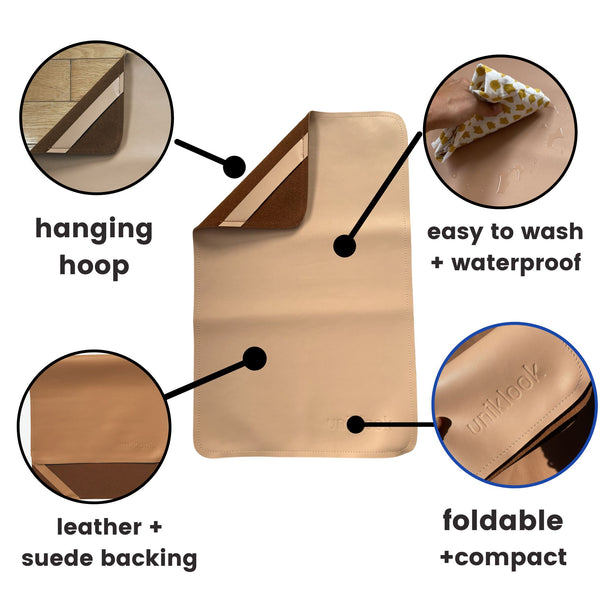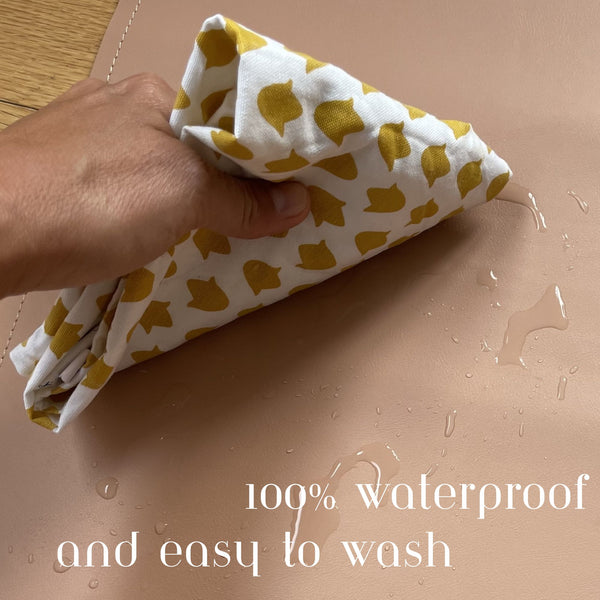 One side vegan leather mat is easy to fold and perfect on the go. Multifunctional bounded leather mat.

14"x22" | off white | leather + terra Suede backing | 80% vegan leather + 20% bounded leather.
Perfect as a changing pad, pet mat, craft mat, cooking mat, placemat, desk mat...
Foldable for easy transportation and storage.
Wipeable and water-resistant. Wash with a wet cloth. 
Free of toxins, PVC, phthalates, and lead. CPSIA compliant. Our mats contain no animal byproducts. Ethically and responsibly made.