PETIT MAT | 16"X30" | IVORY + TERRA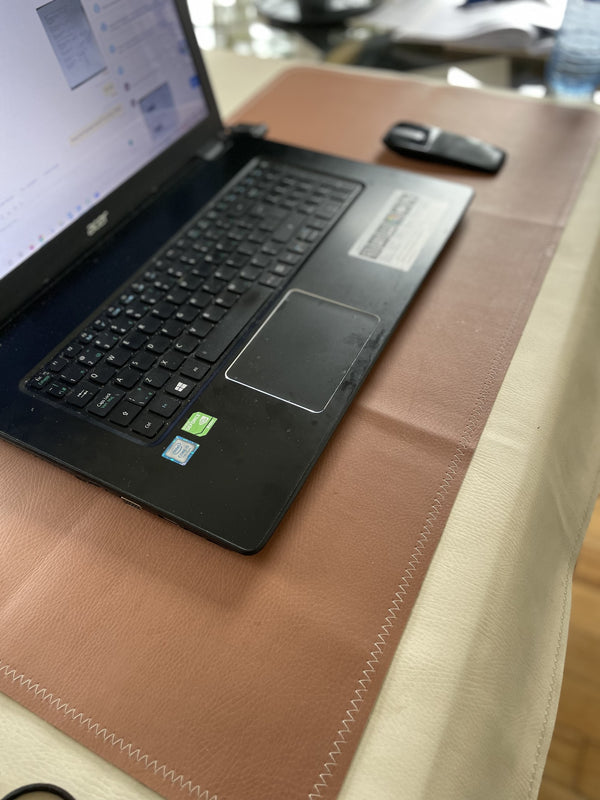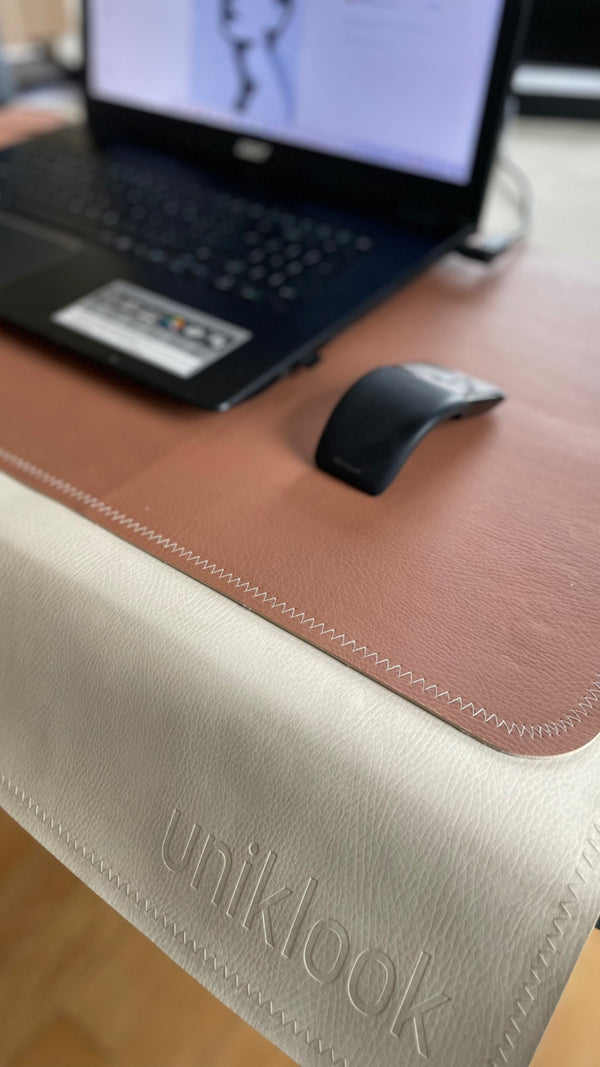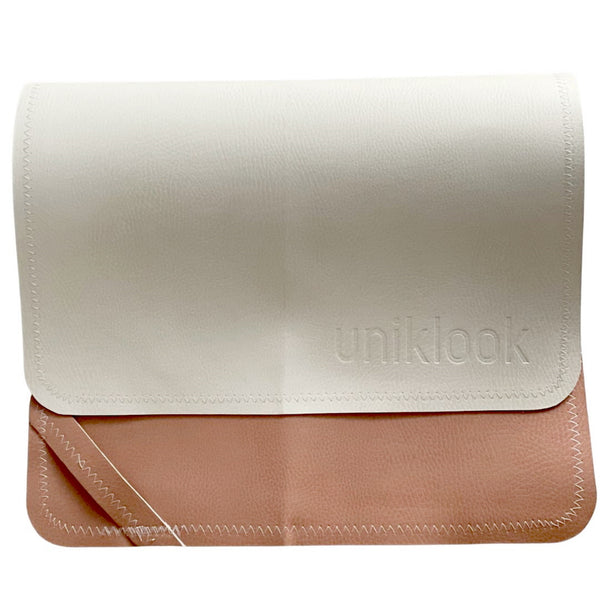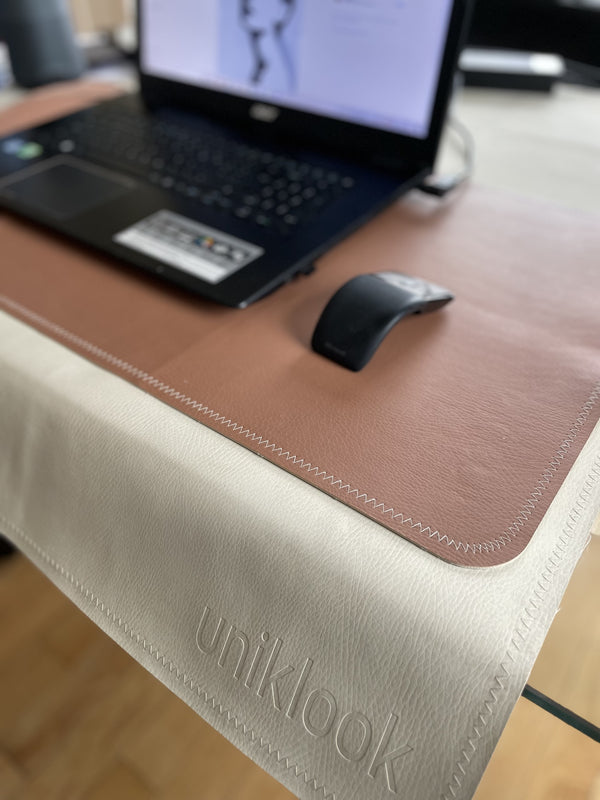 You will use this mat for years to come. It's multipurpose soft as real leather, waterproof and washable on both sides. Reversible, leather on both sides, Hunter + Tan, not like other leather mats that only have leather on one side.  The green + Tan textured color will fit perfectly in any decor. 
Multifunctional double-sided vegan leather mat. Foldable + Portable
16"X30" | Zigzag stitching | Ivory + Terra
Perfect as a computer mat, changing mat, pet mat, craft mat, cooking mat, placemat, desk mat...
Foldable for easy transportation and storage.
Wipeable and water-resistant. Wash with a wet cloth. 
Free of toxins, PVC, phthalates, and lead. CPSIA compliant. Our mats contain no animal byproducts. Ethically and responsibly made.